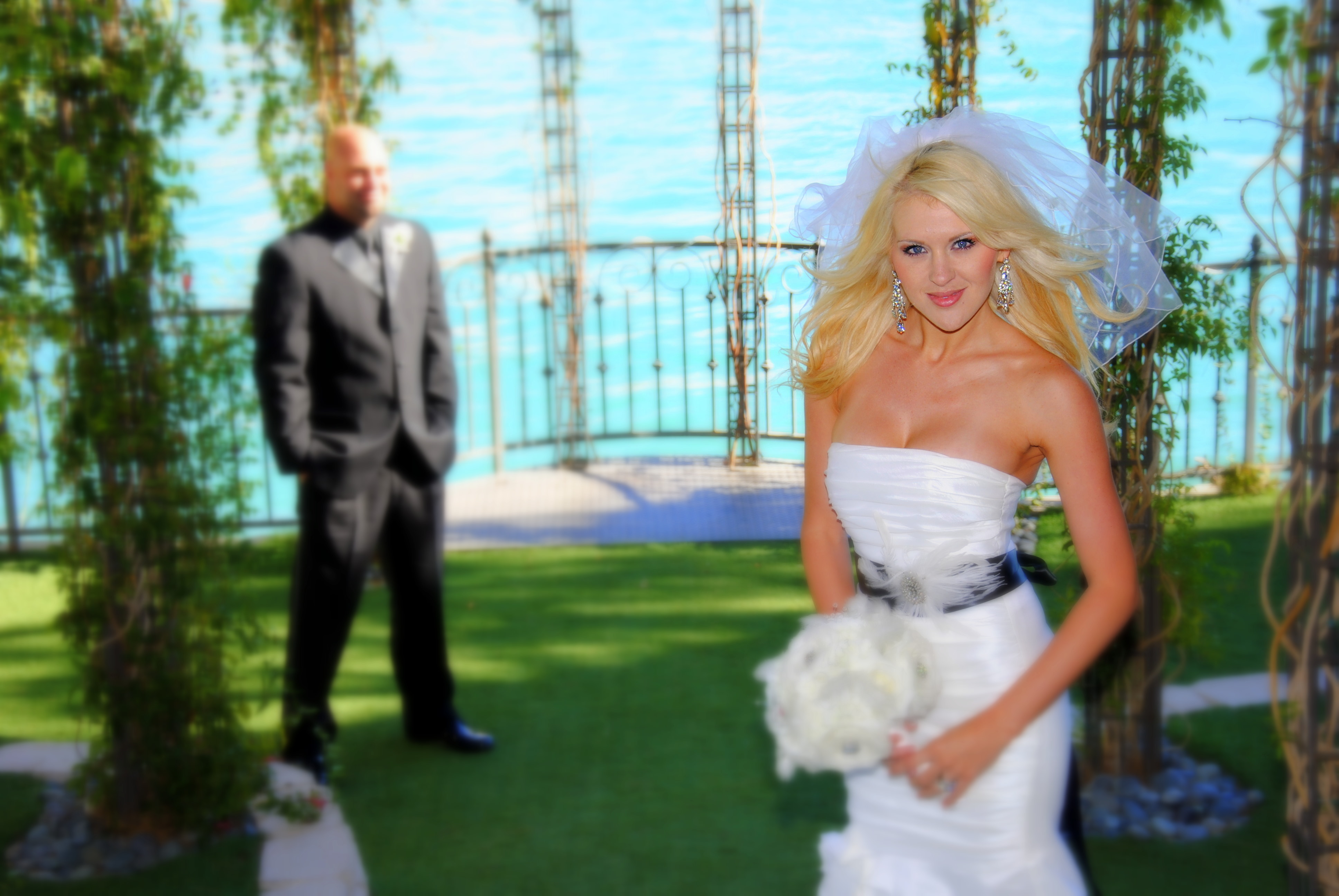 Elopements in Las Vegas
What destination spot do you think of when you think of elopement weddings? I can think of many but nothing comes close to the beautiful city of Las Vegas, Nevada. Beyond the lights, glitz, and glam there is a thriving romantic atmosphere that entices even the newest of love birds. There is truly no other town that can compete with Las Vegas when it comes to elopements and weddings.
            Historically elopements in Las Vegas have pleased many sweet couples who just wanted the privacy elopements allow. Traditional weddings aren't for everyone. Las Vegas offers so many different variations from courthouses to last minute special packages making elopements in Las Vegas an easy choice.
            There are many different reasons to have an elopement in Las Vegas. Weddings, elopements, and marriages all have one thing in common the comfort of the couple is key. Elopement weddings are easy to customize without spending your lives savings. One common reason for elopement weddings is that the stress of planning is greatly reduced. One of many reasons for young and young at heart couples stress is that it can be quite the hassle to hand out invitations to every single person who means something to both you and your fiancé.
            Remember that moment after your now fiancé popped the question? I'm sure you were thinking "I'm going to have a wedding". And after the shock wore off you probably started thinking about the planning, the small details, and the cost of all of the above. It is no secret it's costly to have a wedding. The average cost of a wedding in 2017 is $32,641…
Okay pick your jaw up off the floor and maybe consider an elopement in Las Vegas because hey you'll get your money's worth. By choosing Las Vegas you aren't limited to just the romantic ceremony, you're already in a popular destination for bachelor and bachelorette parties and let's not forget about the honeymoon! Elopements in Las Vegas are convenient for do everything at once. Saving your time, money, and sanity? Las Vegas is the place of your dreams.
Prefer some things to stay traditional? Elopements in Las Vegas don't completely take away tradition. Walking down the aisle is still an option, throwing the bouquet, and maybe even rubbing cake in each other's faces. Not to mention there are plenty of nice chapels that host elopements in Las Vegas. Some allow up to ten guests to join on your special day. Las Vegas is more than a quick city, it's a city where you can have it your way even when it comes to weddings.
            Maybe you're thinking well who has elopements in Las Vegas? That's a great question the most well-known elopement in Las Vegas was the marriage of Britney Spears to Jason Allen Alexander in 2004. Although her husband wasn't a fellow celebrity Las Vegas has been the place to elope for many other famous couples. Among the list of celebrities to have elopements in Las Vegas there is Demi Moore and Bruce Willis 1987, Richard Gere and Cindy Crawford 1991, Angeline Jolie and Billy Bob Thornton 2000. Elopements in Las Vegas are a perfect fit for any couple from all walks of life.
            Celebrities also marry their not famous better halves by having elopements in Las Vegas. Most recently Shia LaBeouf and Mia Goth tied the knot in 2016 in the wonderful city of Las Vegas. Jon Bon Jovi and his high school sweetheart Dorothea Hurley eloped in 1989. Billy Ray Cyrus no longer had an achy breaky heart when marrying his beautiful bride Tish Finley in 1993.
            Movies, books, and other forms of popular media have all tackled the subject of elopement weddings and of course elopements in Las Vegas. In 1992 a blockbuster movie simply called "Honeymoon in Vegas", involved lovers eloping to Las Vegas. Everyone knows the popular phrase "What happens in Vegas stays in Vegas", well in 2008 "What Happens in Vegas", came to the big screen, Ashton Kutcher and Cameron Diaz eloped while in Las Vegas. Books have included the subject of eloping numerous times and there are countless titles including elopement. lil
            Elopements have major history beyond running to Las Vegas to get married in a quick fashion. In 1338 to elope meant when a woman left her husband for her lover, the term elopement as we now know it or some may say traditional elopement came to be in 1753.  However, there is a fresh perspective on elopement in which couples have decided they want their "big day" to feel less like a Broadway production and more like an intimate affair among lovers. Elopements in Las Vegas have grown past the run off and get hitched version that commonly comes to mind and has evolved into a very romantic and charming affair.
            Venue choice is important no matter what kind of wedding you choose to have. Popular wedding venues include the mountains especially with outdoor elopements on the rise. Elopements in Las Vegas can be truly breath taking even away from the strip. If one can look past the glitz, glam, and lights of the city you will find an obvious charming beauty in Las Vegas' natural landscape.
            One popular wedding venue for elopements in Las Vegas is Red Rock Canyon, where the allure of the world famous red mountain range will take anyone's breath away.  It's been a popular and beloved wedding destination for decades since Las Vegas became a well-known tourist city. Not to mention the photos you could send to all those family members you didn't invite to your elopement in Las Vegas.
            The beauty of Las Vegas doesn't end there, in addition to the beautiful red mountains we have a gorgeous treasure trove of purple and blue hued mountain ranges. One of the most well-known and beloved mountain ranges is lovingly known as Mount Charleston. This beautiful mountain range captures the entire city. This view is exceptionally hypnotic at sunrise and sunset. If you want a natural outdoor wedding Mount Charleston is an easy choice for elopements in Las Vegas.
            For couples looking for charming elopements in Las Vegas that are really out of the ordinary, there is an abundance of manmade lakes. One beauty is Lake Jacqueline at Lakeside Weddings & Events. This charming venue offers last minute specials that are in the style of elopement weddings. The romantic atmosphere of Lake Jacqueline is perfect for weddings of all kinds. Lakeside Weddings & Events are well-known for their attention to detail even with the smallest and quickest of weddings or events.
            Another beloved wedding venue that entertains elopements in Las Vegas is Always & Forever Weddings and Receptions. Always & Forever is located on Lake Sahara yet another breath taking sight off of the strip. They are well-known for their service being top of the line and it doesn't end with their last minute specials. They allow up to 10 guests for their last minute specials and that makes this venue unique and charming and all the more alluring.  There is truly no better choice than Lakeside Weddings & Events and Always & Forever Weddings and Receptions when it comes to last minute elopements in Las Vegas.
            Elopements have been frowned up in the past but there is a new fresh perspective of them in today's fast moving society. In today's society it is understood that there is a need for simple and romantic weddings. They are no less charming, cost effective, or short on romance than traditional or modern weddings. There are an abundance of reasons to have elopements in Las Vegas from the sheer relief of burden to the intimate and un-crowded atmosphere it provides. Traditional, new age, young, and young at heart couples can all enjoy elopements in Las Vegas.