What You Need to Know to Obtain a Las Vegas Marriage License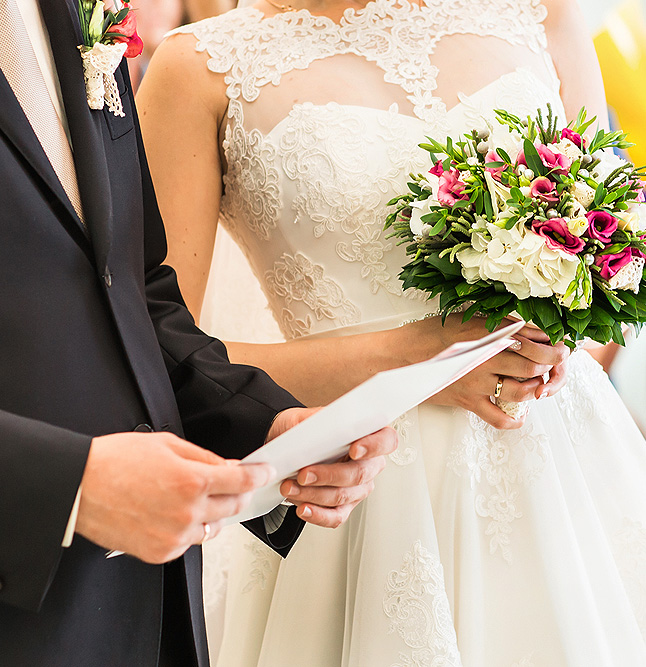 If you have decided to tie the knot, like so many others, in the beautiful city of Las Vegas, you will need to secure your Las Vegas marriage license before your special day arrives.
Along with this, there are a few things you need to know before applying for your marriage license. This would include courthouse requirements, as well as where to apply, and we are here to fill you in on these essential details.
Clark County Courthouse Requirements for Marriage License Applications:
All applicants must be at least 18 years old. However,

those who are 17 years of age and a Clark County resident may obtain a marriage license, but will first need to obtain a court order from a Nevada District Court Judge.


The person you are marrying must not be nearer to kin than second cousins or cousins of half-blood.

A government-issued ID must be provided to confirm your name and age. Please visit the acceptable forms of ID section on the Clark County website.

It's required that both parties are present at the same time to complete the marriage license application process. The exception to this rule is if one person is unable to attend due to hospitalization or incarceration.

Please note that blood tests are NOT required.
The marriage license fee is $102 and can be paid by cash

or credit/debit card for an additional fee, and checks are not accepted.

If previously married, the date that your divorce was finalized must be provided.
Non-US citizens must adhere to the same requirement as US citizens.
Marriage License Bureau Contact Information
We suggest you contact the Marriage License Bureau as soon as possible so your application is completed in time for your specific wedding date. If you live out of the area, you can start the process by filling out an online marriage license application. Below you will find contact information for the Marriage License Bureau, as well as operating hours:
Marriage License Bureau
201 E. Clark Avenue
Las Vegas, NV 89101
7 days per week, 8 AM – midnight (open all holidays)
(702) 671-0600